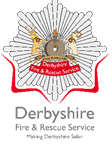 Derbyshire Fire and Rescue Service
Transport Manager
£35,745 – £38,890 per annum
Full time – 37 hours per week, Monday to Friday with occasional need to work beyond normal office hours, evenings and weekends as required.
Based at Derbyshire Fire & Rescue Service HQ, Butterley Hall, Ripley.
An opportunity has arisen in the Corporate Services portfolio for a Transport Manager. The successful candidate will be responsible for the procurement, management and maintenance of all fleet vehicles and plant equipment to meet the needs of the service.
You will possess a proven ability to provide excellent leadership, management and support to the transport team working closely with the Transport Technical Officer and Administration Manager to ensure the delivery of an efficient and effective transport function.
The ideal candidate will have experience in managing small teams and individuals and demonstrate their ability to proactively manage change through continuous improvements. They should also have experience of working with Firefighting and/or emergency services and/or light and heavy vehicles.
The successful candidate will be responsible for the effective management of external contracts and services within a corporate environment. You will ensure compliance with relevant transport legislation and the effective management of the transport department's budgets.
Working closely with the Group Manager you will ensure the strategic objectives of the transport department are achieved.
Please see the Job Description and Person Specification on our website for more details relating to the role.
The successful candidates should hold a full City & Guilds in Motor Vehicle Engineering or equivalent and a current LGV(C) license and have successfully completed or be prepared to work towards an IOSH qualification.
There will be a requirement for some travel for which a pool car will be provided.
The normal working week is 37 hours however you may occasionally need to work beyond normal office hours. In return we offer flexible working hours, family friendly policies, free car parking, health & wellbeing services, discount scheme and eligibility to join the Local Government Pension Scheme.
Police security vetting procedures at the appropriate level will be requested for the successful applicant. Please note that, due to the nature of security checks undertaken, applicants must have 3 years continuous residency in the UK up to the date of the application and Home Office approval for indefinite leave to remain within the UK.
For further information about the post please contact Group Manager Kev Page on 07825196345.
To apply please visit: https://www.jobtrain.co.uk/derbyshirefire/displayjob.aspx?jobid=559
The closing date for completed applications is midnight on Sunday 30th January 2022. Shortlisting will take place on 31st January 2022 with Interviews being held during the week commencing 7th February 2022.
We are committed to equality and fairness at work.  Applications are encouraged from all diverse communities.
If you have a disability and need assistance completing the application form, please contact the Service Centre on 01773 305441.